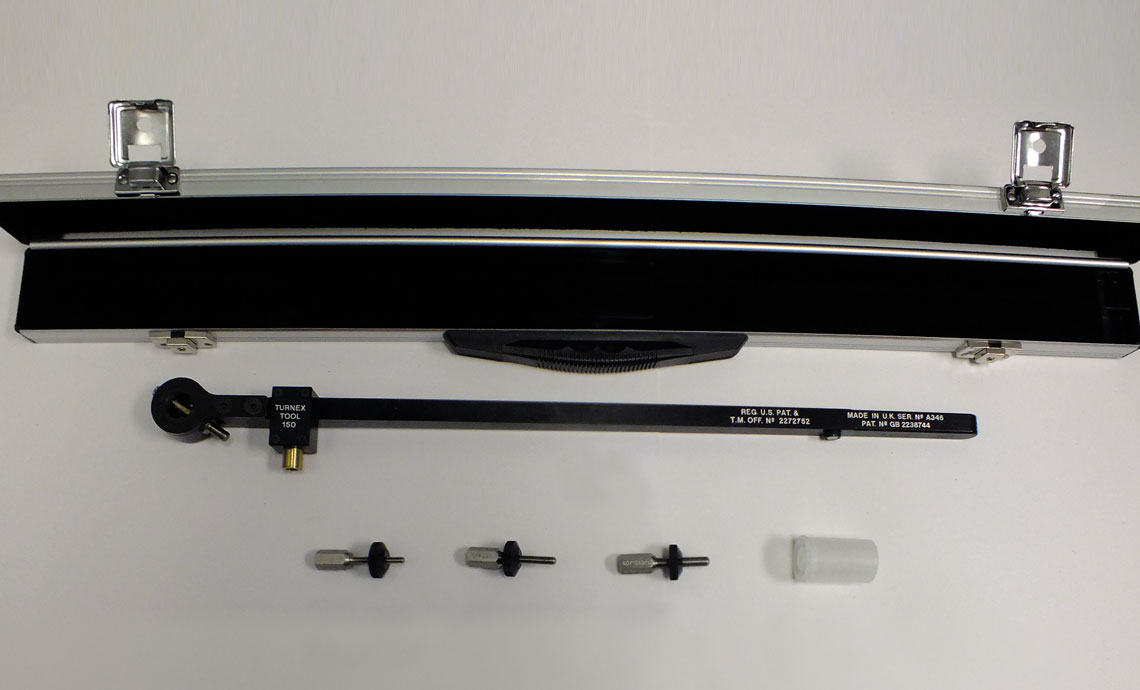 Description
The TURNEX150 has a straight lever bar and a trunnion at the forward end with a spindle passing through to which a threaded anchor adaptor is attached.
A slide block assembly is mounted on the lever bar. This system allows for vernier adjustment on the pitch of the screw.
Application
This kit is designed for use on leading edges, curvatures and tight radii on flight surfaces. Ideal for confined spaces ie working on floor panels with cabin seats fitted.
Effective up to a 3" screw pitch.
Threaded anchor adaptor sizes
10-32, ¼ and ⁵⁄16 UNF
Component materials
Aluminium Alloy and Steel
Measurements
Length 60cms, Width 2cms, Depth 1.5cms
Operating weight
890 grammes
Contents 

TURNEX150 Tool P/N Turnex150
3 Adaptors
10-32 UNF P/N AO/1010/10
1/4 UNF P/N AO/1010/11
5/16 UNF AO/1010/12
3 Bits to suit aircraft type
Portable Tool Case