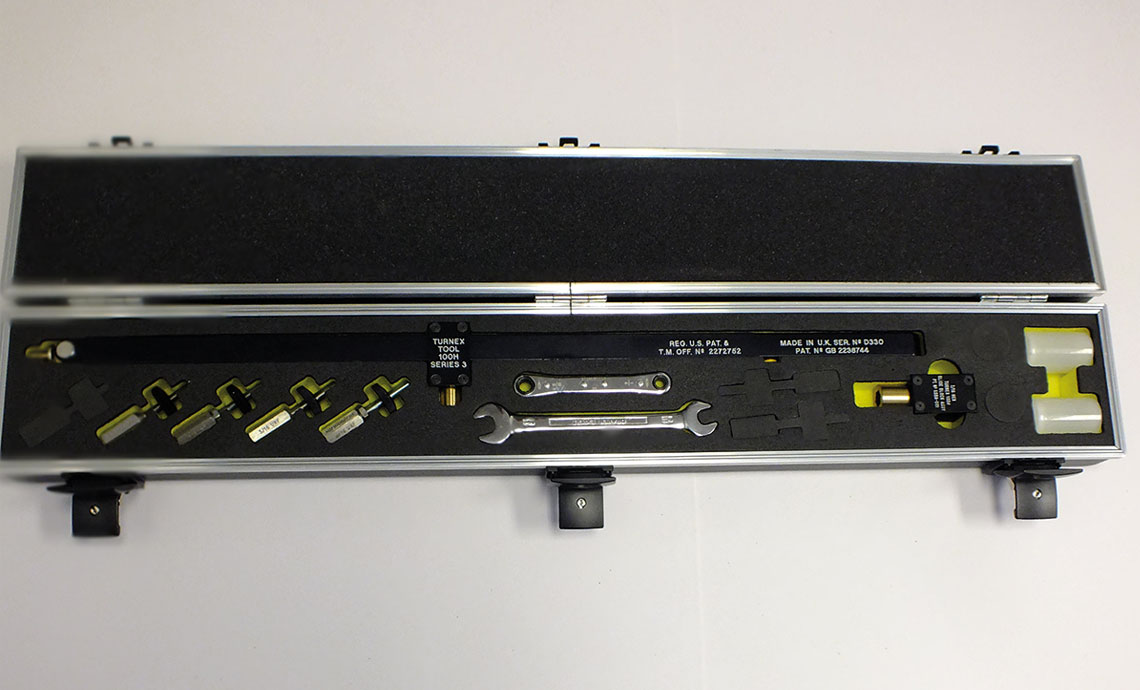 Description
The TURNEX300 has a straight pressure lever bar with standard slide block and bit holder. A special slide block is also included in the kit for heavier use. Also included are ¼  and ⁵⁄16 UNF fixed adaptors and ¼ and ⁵⁄16 UNF adjustable adaptors.
Application
The Turnex300 is designed for windscreen and fuel tank panel removal on all heavy aircraft.
Effective up to 6" screw pitch.
Threaded anchor adaptor sizes
¼ and ⁵⁄16 UNF
Component materials
Aluminium Alloy and Steel
Measurements
Length 63cms, Width 2cms, Depth 2cms
Operating weight
760 grammes
Contents 

TURNEX300 tool P/N Turnex300
4 Adaptors
1/4 UNF P/N AO/1000/22
1/4 UNF ADJ P/N AO/1000/22D
5/16 UNF P/N AO/1000/23
5/16 UNF ADJ P/N AO/1000/23D
7/16 AF HEX Special Slide Block P/N SSBA-001
Portable Tool Case